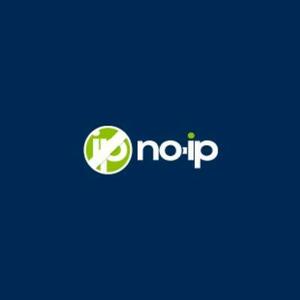 34,707 Meals Because of YOU!
Thank you for a phenomenal fundraising effort at NO-IP during our 2022 Holiday fundraising season. We are enormously grateful for partnerships and support by businesses like yours. Your support ensures that our ability to fight hunger in our community is able to grow and adapt to the changing times. We look forward to working with No-IP again in the near future!
Let's Help Families Gather Around the Table This Holiday Season
Making sure families have the nutritious meals they need during the holidays is at the center of all of our hearts right now.  With your help, those who face hunger will be able to relax and enjoy the season with the knowledge that they will not have to worry about where the food on their table will come from. 
Season of Giving
For the ninth year in a row, No-IP is hosting their Giving Thanks Food Drive to benefit the local community. This year we are hosting a virtual food drive. The Giving Thanks Food Drive will benefit the Food Bank of Northern Nevada, a local non-profit organization that is dedicated to helping feed more than 130,000 neighbors experiencing need in our community every month. Donating is easier than ever. Simply click on the Shop Now to Donate button to visit FBNN's virtual grocery store. Your donation will help provide hope this holiday season for our northern Nevada community.
Use this if you need to add text that is more formatted than the above text box allows. Hide if not using.
Making a Difference Together
Ask your friends, families, and co-workers to join you in supporting the Virtual Food Drive.
Thank you for supporting our Virtual Food Drive!
No-IP - Match

December 2022

$6,480.00

Christian Aranas

December 2022

$50.00

Jason Puccinelli

December 2022

$924.00

Jenny Baker

December 2022

$28.00

NATALIE GOGUEN

December 2022

$183.00

Anonymous

December 2022

Anonymous

December 2022

Anonymous

December 2022

$250.00

Lars Ames

December 2022

$100.00

Anonymous

December 2022

Anonymous

December 2022

$1,800.00

Dan Test

December 2022

Anonymous

December 2022

Julian Vu

December 2022

$100.00

Eric Hernandez

December 2022

$144.00
No-IP - Match

December 2022

$6,480.00

Anonymous

December 2022

$1,800.00

Jason Puccinelli

December 2022

$924.00

Anonymous

December 2022

$308.00

Anonymous

December 2022

$250.00

Jason Puccinelli

December 2022

$200.00

NATALIE GOGUEN

December 2022

$183.00

Eric Hernandez

December 2022

$144.00

Lars Ames

December 2022

$100.00

Julian Vu

December 2022

$100.00

Jenny Baker

December 2022

$100.00

Jeffrey Zhang

December 2022

$72.00

Christian Aranas

December 2022

$50.00

Jenny Baker

December 2022

$28.00